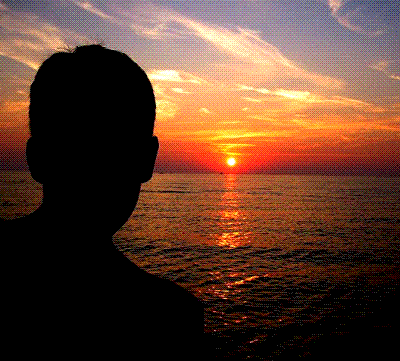 Serenity Bed and Breakfast on Lake Ontario is a very special B and B. It provides in all seasons, an oasis for all ages. Serenity Bed and Breakfast is located on the shores of Lake Ontario near the beautiful town of Brighton. It offers a peaceful, friendly and relaxing atmosphere in a new
luxurious home
with private decks and patios to enjoy the beautiful
waterfront
views as well as quiet corners to relax and meditate on wonders of our world and the privilege of indulging in its treasures.
A beautiful and sensuous retreat from the hustle and bustle of modern day life, Serenity offers a true getaway experience and a chance to explore yourself and your life from a completely different perspective. Our Guests seem to appreciate and truly enjoy the peace and tranquility of our little oasis far from the rest of the world. Your host Ruth Morrison and the rest of her teaam are delighted to be able to share this wonderful place with you and to help make your time away from home a time that you will remember fondly for years to come..
This unique retreat offers you comfortable private suites with many amenities. Enjoy all Serenity Bed and Breakfast's facilities, lounge by the fireplace, or relax in the library. Step outside to our private pool that looks across the lake or stroll the beach or walk or bike to near by nature trails to participate in bird watching or hiking. Explore the magical country side that surrounds Serenity Bed and Breakfast.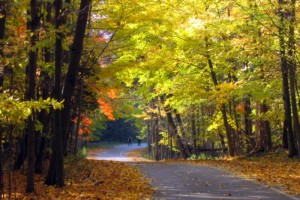 You can explore the natural wonders of Presqu'ile Provincial Park. Presqu'ile, French for 'almost an island', Presqu'ille is a boomerang-shaped spit of sand and limestone that juts sharply into Lake Ontario and hosts a wide variety of unique natural habitats. The mainland portion of the park is a feature known as a tombolo, which is a peninsula formed as the result of sand deposition between the mainland and a former island. The Presqu'ile tombolo is a fascinating formation, unequalled in size, complexity, and degree of development on the Great Lakes.
A traditional mecca for birdwatchers every spring and fall, this unique peninsula formation south of Brighton is only minutes from Serenity. It is a major flyway for migrating birds, home to waterfowl and shorebirds, and a staging point for Mexico-bound monarch butterflies. A long boardwalk crosses wetlands where marsh birds live and fish spawn. To the west of the park and infront of our beach are islands where colonies of gulls, cormorants, terns and herons nest. At the tip of the park are Ontario's second-oldest operating lighthouse and the original lighthouse keeper's cottage.
Only minutes from the park many visitors use Serenity as thier base camp for dayly explorations in and around Presqu'ille. Back at Serenity you can settle in by our fire and enjoy some of the many stories told about this great and magical lake that has had such a profound impact on so many sinee long before Canada was even conceived of.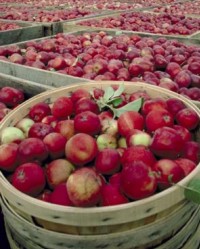 Brighton itself is known for excellent fishing, orchards, quaint antique shops, unique bird watching opportunities, and a truly charming atmosphere. Long known as a summer resort town, the Brighton area welcomes each season with special events and activities from the Water Fowl
Festival in the Spring to AppleFest in the Fall, to Christmas at Presquille. The local artistic community is thriving with shows throughout the year and a special Arts Council gallery called The Gates. Proctor House Museum provides a glimpse into the life of a powerful Brighton family whose business interests played a role in shaping the town for more than a century. Take a step back in time at the Memory Junction Railway Museum. Nestled within one of the best protected harbors on the lake, Brighton offers many attractions including golf, spa and cultural tour packages It is also the gateway to Prince Edward County's famous wine region and spectacular sand dune beaches. Serenity offers special tour packages that take in all the areas top attractions and activities.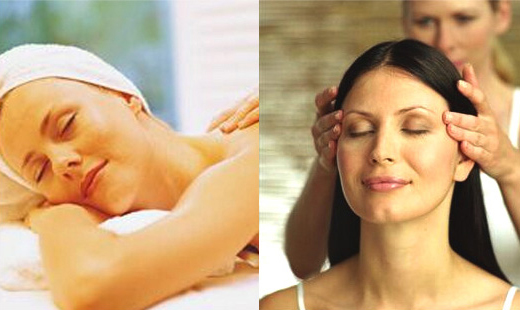 Nurture yourself with our world class health treatments and therapies designed to both restore, rejuvinate your health. Empower yourself with our natural health workshops or coaching.
Nourish your soul and your body with our all natural meals. The food at the Serenity Bed and Breakfast is nothing short of fabulous. Breakfast is of course included in our rates but for a modest fee we can also customize a menu for upto three meals a day. Enjoy the organic raw fruits, vegetables, nuts, sprouts and herbs. Many are grown on a nearby organic micro farm. We are unapologetic foodies here and we are passionate about sharing powerfully healthy meals and integrated holistic lifestyles.


You can also choose to take advantage of our natural health workshops and seminars or book personal coaching sessions which can fill your day with healthy learning that can last a life time. Natural nutrition and fabulous flavour is of course integrated into every meal at Serenity.. However you can also choose to participate in our Living Food Lifestyle Retreats and discover the life changing benefits of eating a raw organic diet. The food for these retreats is crafted for both health and flavor by our epicurean genius and raw food chef who will also teach you how to craft many rawlishious meals during our stay at Serenity.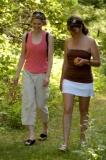 In your spare time (if you can find some) the Serenity is conveniently located near several golf clubs, The Presqu'ile Provincial Park, wineries, first class spas, antique stores, fine dining, museums, art galleries, hiking trails, fishing, great shopping and a kaleidoscope of activities and events to enhance your perfect get away.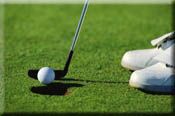 Our reasonable rates and special packages provide an affordable retreat experience for upto 8 guests that integrates fun, learning, relaxation and rejuvenation in the midst of Serenity's natural surroundings.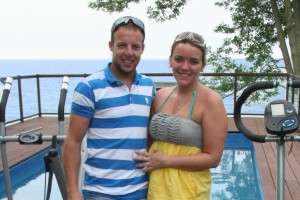 SERENITY's SPECIAL WEEKDAY PACKAGE

Book a room from Sunday Night to Thursday Night inclusive and for each guest receive:
ONE FREE Workshop or Coaching Session or
ONE FREE Wellness Treatement or
ONE FREE Fitness Program Design or
ONE FREE Equipment Rental
(Ask for details and availability)


Your hosts are very grateful to have the opportunity to share with you this oasis from day to day life and invite you to experience warm hospitality surrounded by beauty and peace at Serenity Bed and Breakfast. We would also like to thank all the guests that have taken the time to send us guest comments and reviews. We greatly appreciate your appreciation for our efforts.
For Serenity Bed and Breakfast Information or Reservations Call 1-613-475-9900 or 613 475-5655
Web Design By EcoEarthwalk Inc.
WWW.SerenityBedAndBreakfast.CA