Accommodations At
Bed and Breakfast
We are located at 12 Lakecrest Circle near Brighton and we have three rooms all featuring free wireless internet access, air conditioning and queen sized beds.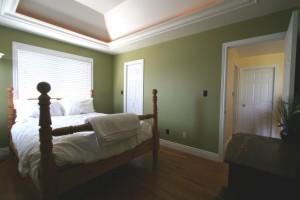 SUNRISE ROOM – This cozy and tastefully decorated room greets your morning with a sunrise and features access to a shared bathroom .

This room is available at
$100 per night for single occupancy including our gourmet breakfast*
$115 per night for double occupancy including two gourmet breakfasts*
(add $15 for an additional person incl. cot & Breakfast)*
This room features a high ceiling with romantic indirect lighting. It is a popular room for the business crowd as it features a antique desk and with wireless internet access throughout Serenity, you can use your computer in the Sunrise room to keep in touch or browse the net for great activities available in the local area.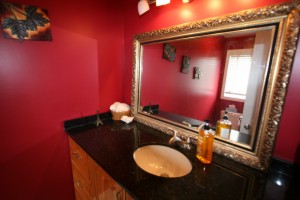 Want a warm bathroom ... this one is hot! (in color at least)
****************************************************
LAKEVIEW ROOM – This room features a balcony that looks over Lake Ontario and patio doors that provide a vista of both a morning sunrise and the evening sunset.
The Lakeview room also features Serenity's trademark high ceiling and indirect lighting that provide a beautiful atmosphere in the room.
This room also has direct access to a shared bathroom suite.

The Lakeview room is available at
$110 per night for single occupancy including our gourmet breakfast*
$125 per night for double occupancy including two gourmet breakfasts*
(add $15 for an additional person incl cot and breakfast)*
The Lakeview room also features an antique desk with a wi fi internet connection and a patio door that leads out to a large balcony that overlooks Lake Ontario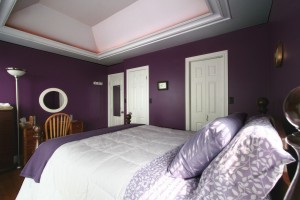 The Lakeview room raised ceiling and romanitic indirect lighting creates a wonderful sence of space and light that reportedly gives one the head room for some higher thinking.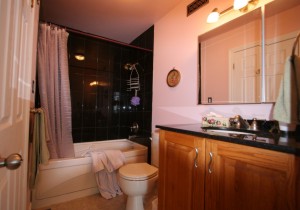 The bathroom that is attached directly to the Lakeview room features a wonderful worlpool bath tub, great after a long day of explorations. (This bathroom has two entrances and is shared with one adjacent room)
******************************************************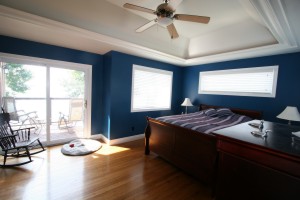 SUNSET ROOM – This large and tastefully decorated and romantic room that graces your evenings with a private balcony with a view of the sunset over Lake Ontario. It is very popular with couples as it includes a luxurious ensuite spa bathroom and Serenity's high ceilings illuminated with indirect lighting that provides for a truly elegant atmosphere. The Sunset room has more natural light than any other room in the home.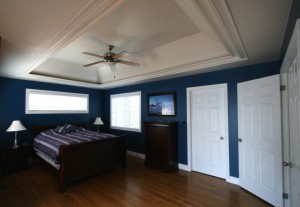 This Sunset room is available at
$200 per night for single occupancy including our gourmet breakfast*
$215 per night for double occupancy including two gourmet breakfasts*
(add $15 for an additional person incl cot and breakfast)*
The Sunset room has a walk out to a cosy deck that overlooks the lake for afternoon tea or a bit of sun.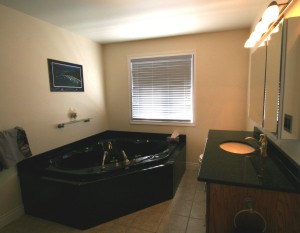 ********************************************************
Outdoor Accommodations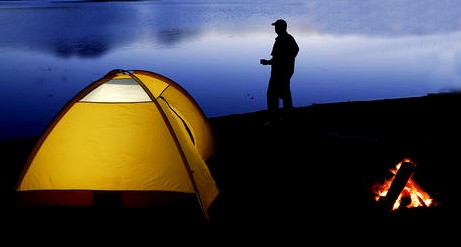 CAMPING AT SERENITY This season we have added a camping experience for the more adventurous outdoorsy crowd. Our exclusive campsite on the waters edge comes with a gourmet breakfast and access to all our facilities and services at Serenity. Not many campsites anywhere are only steps away from a sauna, hot tub, pool, gym or massage! But we redefine the word "Camping" at Serenity! So obviously camping at Serenity is not like camping anywhere else. We provide what might be considered a "deluxe" camping experience that combines the joy of the outdoors with the creature comfort of a resort.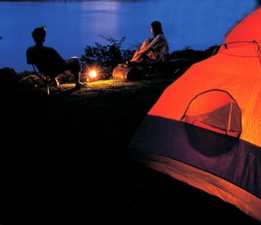 Our camping guests also have the opportunity to enjoy a campfire on the waters edge and soak in the starlight vista that we are so privileged to enjoy. Camping on Lake Ontario is something special to say the least.
Many of our campers also rent our bikes or canoes to explore Presquille Provincial Park and the surrounding trails that are only minutes from our beach.
All of our deluxe facilities and services are available to our camping guests including a gourmet breakfast that we can even deliver to your campsite.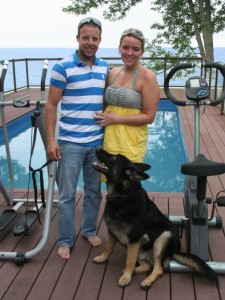 As one of Campers you can enjoy all that Serenity On The Lake has to offer. From the spa and fittness facilities to the pool and recreational programs. These Serenity guests get to sleep outdoors and revil in the inspiring landscape yet also indulge in the luxury facilitities at Serenity.
The only differance between our campers and the rest of our guests is that our camping guests benefit from the least expansive way to enjoy the Serenity experiance paying only:
$60 including breakfast when the guest brings their own camping gear
or $80 including breakfast when we provide the tent. *(plus HST)
Cycling Tour Accommodation
Located just 30 seconds off the Water Front Bike Trail many bicyclists traveling the trail also take advantage or our location to stop for a refreshing camping experience at our beachfront paradise.
Nothing feels better than a swim in the lake or pool or a hot shower after a long day on the trail. And there is no better way to fuel up for your next days ride than with our hearty gourmet breakfasts!
We also have a secure bike shelter and a full workshop for any bike repairs you might need.
We profide exceptional Water Front Trail Accommodation.


********************************************************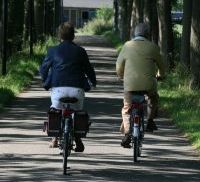 GROUPS & FAMILY Accommodations - In all, we can accomodate up to 8 guests for retreats and special events. Just ask us for what your needs are, and we will do our best to provide accommodation to suite your requirements. Just take a look at our workshop and course listings to see if you would like to plan a special group event.
We can customize a holiday tour or educational experiance for your group or family to suit your needs and to help you get the most out of your time at Serenity. Just give us a call and we can design a stay that you will never foreget!
Our Rental Gear - Bicycles, canoes, snow shoes etc. are also available to rent for local outings. Let us know in advance if you would like to take advantage of any recreational gear so we can make sure it is available during your stay.
We also have canoing and snow shoeing instruction available for the novice adventurors.
(canoe safty insturction is included in all canoe rental fees)
(biginner canoeing instuction is $60)
(intermediate and advanced canoeing instruction is $70)
(outdoor photography instuction is $80)
(wilderness survival seminar is $100)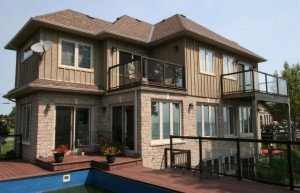 Our reasonable rates and special packages provide an affordable retreat experience for upto 8 guests that integrates fun, learning, relaxation and rejuvenation in the midst of Serenity's natural surroundings.
We are glad to have the opportunity to share with you this oasis from day to day life and invite you to experience warm hospitality surrounded by beauty and peace at Serenity Bed and Breakfast.