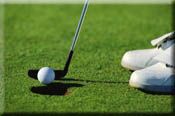 Special Packages – Serenity provides special packages that appeal to all ages that provide an affordable retreat experience that integrates fun, learning, relaxation and rejuvenation opportunities that can make your stay at Serenity both rewarding and memorable. *
GOLF GETAWAY - Our popular golf getaway package includes 2-nights accommodations, complementary gourmet breakfast, 2 rounds of golf at a local pro ranked golf course, and a delicious gourmet dinner.*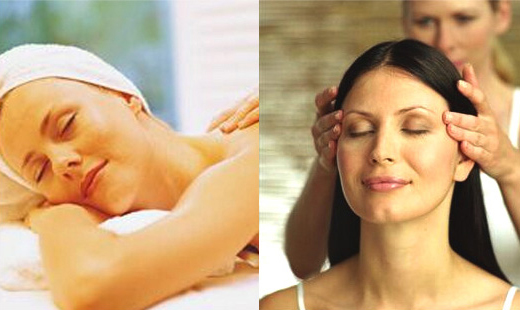 TOTAL HEALTH RETREAT- The Serenity Wellness Center offers special weekend packages for six people that can include not only a servies of total health workshops but your choice of holistic therapies including aromatherapy, reflexology, reiki, therapeutic touch, message, custom integrated therapy, health coaching or life coaching. These High Performance Health, Healing packages include organic local food in our very tasty meals designed to optimize your well being and evening films about optimising your health. *
OUR TIME MACHINE – Enjoy two days stepping back in time in the form of either visits to local historic sites and museums and or an antique pickers tour. We have scouted out the best of both and provide you with a map detailed info that enhance your trip back into time. In addition to our gourmet breakfasts our Time Machine weekend also includes a delicious gourmet dinner and a historic video for your evening entertainment. *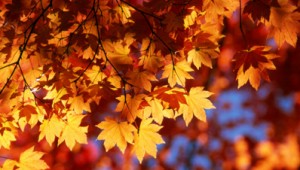 NATURE TREKS - This weekend is great for the Birders and other Nature lovers including Bike or Walking Tours of some of the most spectacular local natural attractions of this area including the Presquille Park Trails and other nature trails in the area. Topped off with a gourmet meal and a nature video at Serenity. *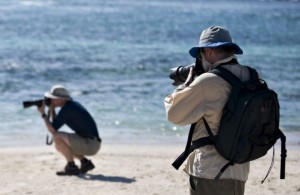 PHOTO TOURS – This weekend package includes spending some time with world renowned photographers from Photo-Graphics magazine. This weekend includes a photographic workshop where we help you explore making the best use of your equipment and tips on creating great photos. Once we cover the basics, we move quickly into a series of field trips to local photographic hot spots to explore both nature, landscape and cultural subjects. Evenings are spent participating in a film or seminar on various photographic styles and techniques and discussing the images captured each day.*
ART LOVERS TOUR – A visual feast is offered in our weekend Art Tour. Including a tour of local galleries and when possible a rare glimpse at the artists' studios to see not only their work a but how their work is created. On this tour you can have the opportunity meet artists personally and possibly see their art being created. The evening brings a gourmet meal that will warm your heart and an Arts Video at Serenity. *
MAGICAL MUSIC TOURS - These weekends are for music lovers and include access to musical events in the local area. These weekends include such events as the Shelter Valley Folk Festival or the
Warkworth County Music Jamboree, The Chamber Music Festival and Jazz festivals as well as other special concert Weekends throughout the year .*

At Serenity we can help you make the most of your stay. If you would like us to design a special package for your group just ask. Your hosts are very grateful to have the opportunity to share with you this oasis from day to day life and invite you to experience warm hospitality surrounded by beauty, peace and Serenity.
CYCLING TOURS - We love to cycle, so wheather you are looking for a great stop along the
WaterFront Trail or want to do one of our Week End Cycle Tours of Prince Edward County you will find Serenity a great place to "recharge your batteries". Serenity provides great local info for a facinating ride through Prince Edward County with lots of cool stops at galleries, antique shops, wineries and a cheese factory and more. And after a long day of cycling ejoy all the Serenity has to offer! Take a cool dip in the Lake Ontario or a hot shower, wash your clothes, watch a movies, losen up your tired muslcles in the infrared sauna, endulge in a professional massage, and have a huge breakfast to fuel up before another day of riding , enjoy Serenities special RO water supply, our workshop for repairs and take adantage of our shelter for bike storage. Serenity provides an oasis to return to after a day of cycling adventures.
Discover Prince Edward County
Serenity is located at the western gateway to the famous Prince Edward County wine region. This area sports more than 38 wineries, countless gastronomical adventures and hundreds of miles of scenic shorelines, Prince Edward County is the perfect place to eat, drink and play.
Over the years. Prince Edward County has developed an outstanding reputation for its unique island character, its loyalist history, pristine beeches and shorelines, and of course its abundance of fresh local produce.
Now, it is Ontario's newest wine destination! Treat yourself to a day with friends or family on one of our wine tours. Let us help you discover some of Ontario's finest vineyards, as you enjoy lunch, or take part in one of our popular dinner and entertainment packages. Spend a day exploring new wineries with friends or family on one of our special tours. Hop on our bus and visit a Sandbanks Vacations "Surprise Stop"--at an art gallery, craft studio, B & B, antique shop, cheese factory, farm stand, or other County treasure!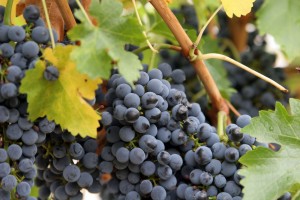 Classic Prince Edward County Wine Tours
Prince Edward Counties unique soil, climate have made it a successful area for wineries and an superior destination for wine experts and novices alike. We designed a self guided version of a Prince Edward County Wine Tour. Or you can Sit back and relax while we take you on a guided tour of some of the region's most popular wineries and best-kept secrets and we do all the driving!

SELF GUIDED WINE & FOOD TOUR
including tickets for 15 free wine tastings
Self Guided Tour Kits are $40. per person.
Our Prince Edward County, Food and Wine Tour including complementary breakfasts and all you need to find and taste some of the famous Prince Edward County local foods, cheese and award wining vineyards. We provide you with a map to help you find each site as well as special tickets for three wine tastings at five of Prince Edward Counties best vineyards. This Self Guided Tour including a tour maps, and a paper guide with directions to the local vineyards, restaurants and food producers, that have earned the Serenity seal of approval. If you have a designated driver then you will be glad to know that The Self Guided Food & Wine Tour Kits include are a great deal with tickets for a total of 15 free wine tastings and the whole kit only cost $40 per person.
GUIDED WINE TOUR - Half Day
including up to 12 wine tastings $80.00 per person + HST
Tour - 4 hours plus
Tour departs at approx. 1:00 p.m. Your trip includes:
a visit to four (4) County wineries
three (3) tastings at each winery
transportation from and to your local accommodation provided.
GUIDED WINE AND FOOD TOUR - Full Day
starting at $110.00 per person + HST
Tour- 6 hours plus
Tours departs at approx. 11:00 a.m. Your trip includes:
a visit to four (4) County wineries
three (3) tastings at each winery
additional stops at local favorites (if time permits)
transportation from and to your local accommodation provided
plus your choice of a Picnic Lunch or Wood-fired Pizza at Norman Hardie or Hillier Creek ($110.00/pp +HST)
or 3-course Gourmet Lunch at Casa Dea Winery or East & Main Bistro ($129.00/pp +HST)
Call us now at 613-475-1121 and let us help you discover some Wines.
ARE YOU PLANNING A GROUP TOUR?
GIVE US A CALL FOR SPECIAL PRICING.
WE CAN ORGANIZE A TOUR FOR ANY SIZE OF GROUP
TO CELEBRATE ANY TYPE OF OCCASION OR EVENT.
Girls' Getaways / Bachelorette Parties
PLEASE CALL FOR PRICING
We put together fantastic packages for Girls' Getaways and Bachelorette Parties.
with any combination of wine, food, art , shopping tours or even an afternoon at the beech or lounging by the pool. Let us know what you would love to do and we can help you make that special "get-together" with friends and family, one that you will cherish for years to come.

Call us now at 613-475-1121 and let us help build a great adventure for you and your friends.
*Call us in Brighton Ontario for rates and dates.